Co-op Mission Statement
To be a responsive and financially sound organization meeting the evolving needs and interests of our membership based upon cooperative principles and spirit.
To serve the region by providing a broad range of high quality food products, offered at a fair price, with outstanding service quality.
To promote local production by providing an outlet for locally produced food products.
To encourage healthy diets through offering a wide selection of healthy foods with an emphasis on organic production methods and by providing useful information to consumers about the relationship between health and diet.
To promote environmental sustainability in the choices we make and a fair and supportive work environment for our employees.
Bylaws: 

To read or download a PDF of our bylaws, please click here:  Co-op Bylaws
If you have any questions; please feel free to e-mail us at littcoopboard@gmail.com
Meet our Board of Directors

President
Patricia O'Brien
Trish was born in the Bronx and grew up on Long Island, NY's South Shore. She attended 2 years of college and one year of a certificate program leading to becoming licensed as a Massage Therapist in Florida and New York where she maintained a private practice in and around the country clubs of Westchester County, NY. Trish is married to Kevin M. O'Brien, moved to NH in 1980 and has never looked back! Trish has 2 grown children. In their free time, Trish and Kevin raise Chickens for eggs and sometimes for meat, blueberries and garlic with hopes to expand her gardens.
I have been involved in healthy and organic foods for over 40 years. This is a huge focus of my life. I have served on several boards in the North Country over the 30-plus years I have lived here. I feel strongly that contributing my time, effort and skill to this community is necessary to maintain and encourage what I feel is a high quality of life here in Northern New Hampshire. The time I have dedicated to serving on this Board has been rewarding. My perspective and experience as an educated consumer of the products sold at the Co-op and my desire to encourage the continued success and growth of this store have made me a valuable member of this Board. I continue to attend conferences to expand my knowledge and I look forward to serving another term.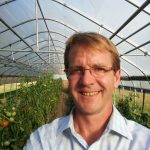 Treasurer
Luther Kinney
Luther was born and raised in northern Vermont on a fourth generation dairy farm.  He currently is the Directory of Property Management at AHEAD.  Prior to this he was the owner/manager of Ski Hearth Farm.  He and his wife raised organic produce for over 10 years and sold tomatoes to the Coop up until last year.  He moved to Sugar Hill in 1998 where he resides with his wife Zora and daughter Lola.  Luther has been active in the community serving on the Lafayette School Board, Pemi Valley Search and Rescue, and UNH Advisory Council for Grafton County.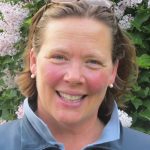 Vice President
Marcie Hornick
Treasurer Hornick first came to Littleton in 1988 from Meredith to open a restaurant and she loved the area so well she stuck around – taking a break to go to law school but returning to Littleton as an attorney. She is the Managing Attorney of the Public Defender's office in Littleton and is also on the Littleton Conservation Commission. Marcie loves fresh, locally grown food and has a real appreciation for knowing where one's food comes from (and who raised it). She feels a particular affinity for the community aspect of the Co-op. When she's not working, she loves to, among other things, play tennis, hike, bike, laugh, go to the library and walk the dogs.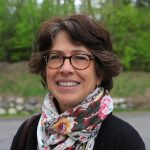 Secretary
Marni Hoyle
Marni Hoyle and her husband, Robb, moved permanently to Bethlehem a year ago after owning a home in Easton, and then Bethlehem, for over 10 years. The former Lotta Rock dairy barns on Old Franconia Rd. are a restoration project that she and her husband have undertaken now that they are here full-time.  Marni got her undergraduate degree from Yale University and her MBA from the U of Chicago, and she has been working in the software and cleantech industries since 1990. Moving to Bethlehem means, among other good things, seeing her grown up daughter, who is a river hydrologist doing research in this area, and son, who is an teacher with an outdoor classroom speciality and a hiking addiction, much more often. Marni is also a member of the Ammonoosuc Regional Energy Team and is eager to help the Co-Op contribute to regional energy efficiency and sustainability though the coming expansion and though ongoing community involvement.
Director
Mark Hollenbach
Mark was born in Arkansas and moved frequently when he was younger, settling in New Hampshire in 1995. After graduating from Plymouth State University in 2004, Mark has made the North Country of New Hampshire his home. Mark has been working at the Littleton Food Co-op for several years now, and has been working in the retail sector since out of high school. As a history buff, Mark usually can be found quickly with his vintage facial hair styles.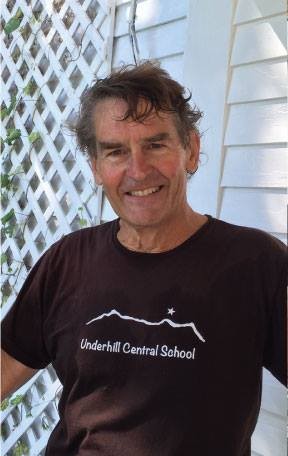 Director
Charlie Wolcott
Growing up in a large family on the west side of Mt Mansfield in Underhill Center, Vermont, had a big impact on my life. Since a young age I have loved being outdoors, especially hiking and skiing in the mountains. After graduating from Williams College and the University of Vermont Medical School, interning in Minneapolis and working as a Peace Corps physician in French West Africa, I moved to Sugar Hill with my wife Paula. We raised two sons who have sought out even bigger mountains and are now living in Telluride, Colorado and Bozeman, Montana. I practiced family medicine in the Littleton/Franconia area for forty years retiring in 2015.
During my forty years in practice, I witnessed a destructive culture change in this country that has injured our health. I became convinced that we all need to focus on changing this culture constructively. It starts with each one of us to lead the way. For optimizing good health, eating well and exercising is necessary but not always easy. For some it is a matter of changing habits, but for others it requires battling stress from work and family as well as from time and financial pressures and restrictions. Change comes slowly and sometimes eating healthy can feel like one more lofty goal. The Co-op might be able to make that goal more accessible to more people in creative ways.
On the Co-op board, I will focus on making healthy food choices as numerous, easy, affordable and local as possible. I hope to grow our knowledge together so that we all can be healthy and wise.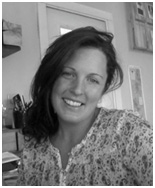 Director
 Alyssa Sherburn
Bio Coming Soon!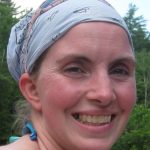 Director
Laura Walls
Laura has two decades of retail experience, including banking and cooperate management.  Laura started at the coop as a part-time grocery stocker, the  became the full time dairy clerk, and recently was promoted to the dairy/frozen manager.   Laura, her husband and two children homestead on their small farm in Bethlehem.  When not at work, Laura enjoys anything having to do with spending time outdoors, and her family.
Board Meeting Minutes
2016 
2017
2018